The Ideal Commercial Lighting Solution for Shallow Plenum Ceilings
As commercial construction trends towards shallow plenum ceilings, the ability to install quality lighting becomes limited. That is, until now. Indy™ L-Series Low-Profile luminaires offer the best of both worlds – a luminaire as short as 2-inches high (to fit the tightest of spaces) and performance to consider it part of the L-Series Family.
It's Low ... But Who Will Ever Know!?

Compared to traditional L-Series luminaires, the Low-Profile offers a much smaller footprint above the ceiling without a visible difference below.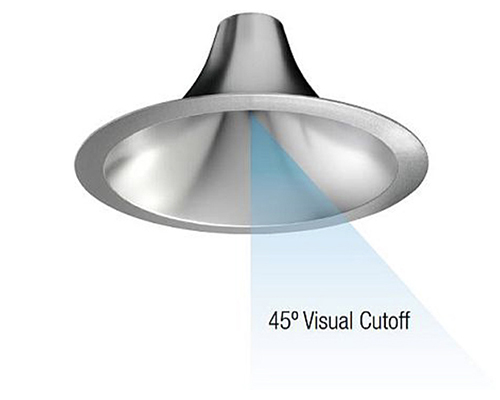 Be Set Apart From The Rest With Unique, Hyperbolic Reflectors
Indy L-Series Low-Profile Luminaires offer the perfect shallow ceiling solution for new construction and remodel installations. They are easy-to-install, maintain and even upgrade thanks to their future-proof design. Better yet, as part of the L-Series family, they can be installed in tandem with other L-Series luminaires to achieve a truly homogenous look of coordinated apertures.
---
L-Series Low-Profile Product Pages