PROTECTING COASTAL HABITATS WITH TRUE AMBER LED LIGHTS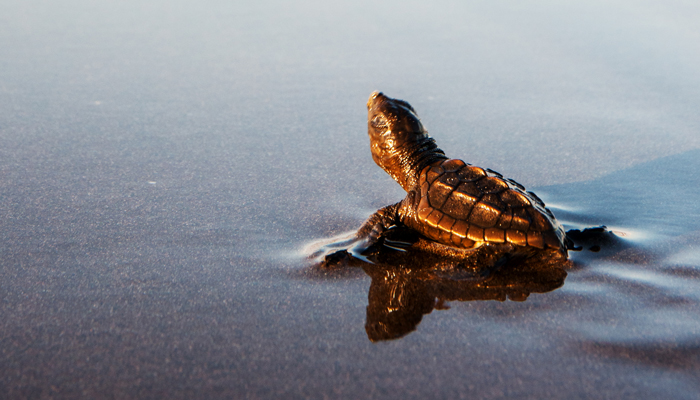 Thousands of sea turtles are affected every year because of the electric lighting along beachfront properties and coastlines around the country. According to the Sea Turtle Conservancy (STC), 90% of sea turtle nesting in the United States takes place on Florida beaches. For more than 20 years, the organization has worked to tighten the guidelines on beaches where property owners are restricted to amber light sources when visible from the beach to avoid the hatchlings disorientation.
At Acuity Brands, it is our responsibility to minimize one of the major ecological disturbances on the declining sea turtle species: light pollution. We have developed turtle-friendly lighting solutions that include low wattage phosphor converted amber and true amber limited wavelength LEDs combined with proper shielding to help hatchlings navigate from the nest to the shore. Not only do our luminaires protect the environment, but also provide sustainable and energy-saving solutions for years to come.
Research has shown that sea turtles are less affected by lighting within specific wavelengths. Long-wavelength lighting such as Amber LEDS are less disruptive than white light. Typical area and site lighting producing white light contains higher blue content and can confuse baby hatchlings who rely on moonlight to guide them toward the water. In a 2000 STC study at Gulf Islands National Seashore, 45% of the nests hatched were disoriented by the lights from the neighboring shoreline buildings. Amber LED sources that are low-glare and properly shielded help minimize this confusion. See the comparison below.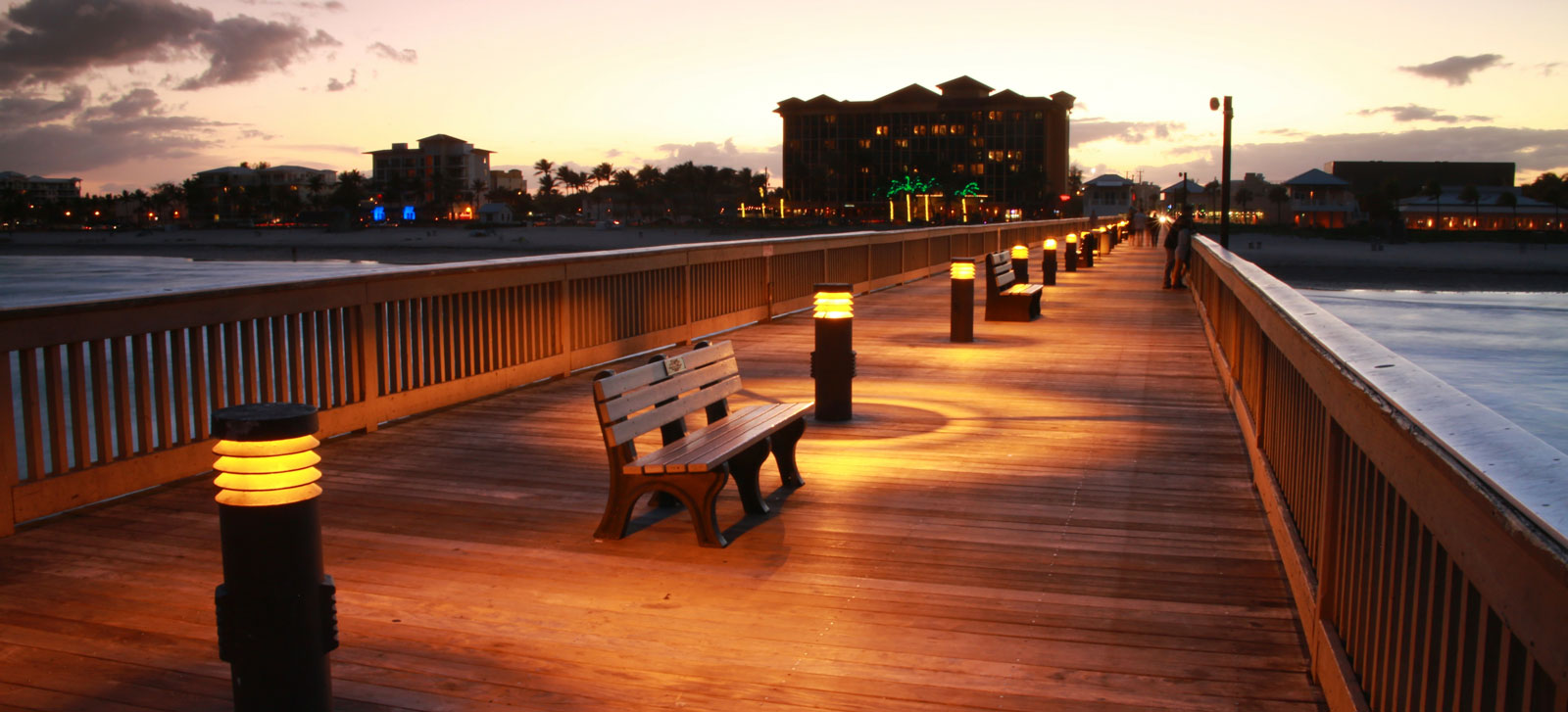 Turtle-Friendly Amber Lighting
TURTLE-FRIENDLY LIGHTING THAT MEETS THE STANDARDS​
According to the Florida Fish and Wildlife Commission (FWC), turtle-friendly luminaires must limit short wavelength light under 560 nanometers. The table below shows the amount of energy emitted at each wavelength for a typical 5000K LED source showing significant energy (36% of total) emitted below 560nm which is highlighted in blue.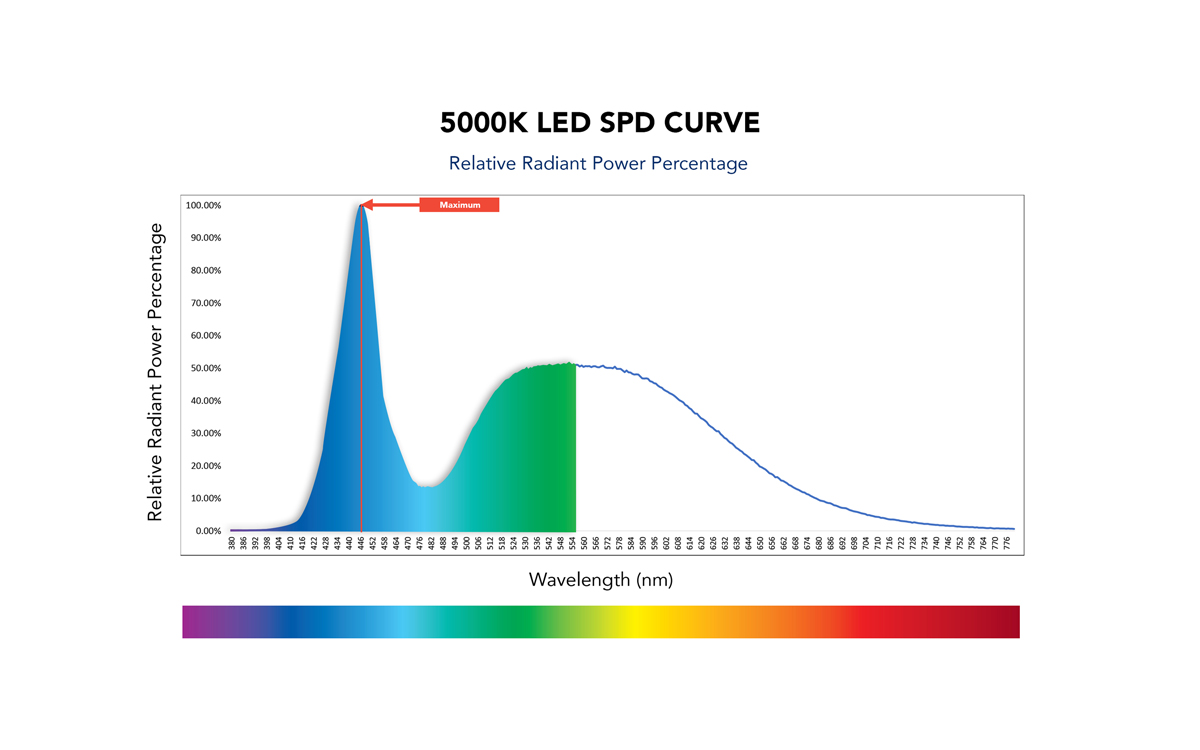 Our turtle-friendly amber sources limit this short wavelength energy by producing more light above 560 nanometers (nm), which is the requirement for a long-wavelength light source. For example, below are the Spectral Power Distribution (SPD) of the phosphor converted amber and true amber used in the Lithonia Lighting® D-Series products.
To ensure complete compliance on FWC guidelines when installing and modifying lights, refer to the complete list of specifications on the FWC Website.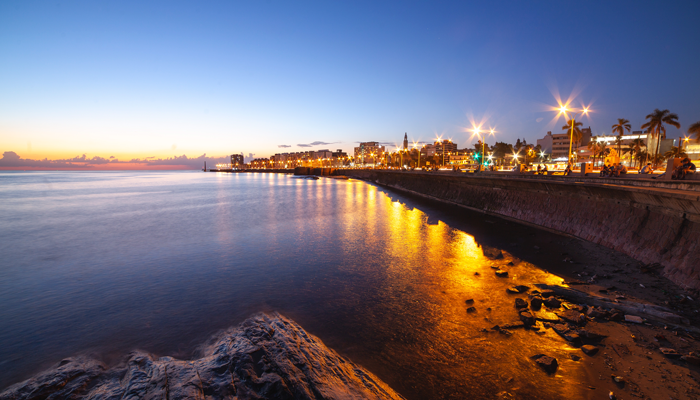 MAKING THE CHOICE BETWEEN PHOSPHOR COATING VS TRUE AMBER

While phosphor converted amber is more efficient, true amber limited wavelength is the only light source that meets the strictest legislative requirements in certain municipalities. At Acuity Brands, we offer both amber technologies to provide a perfect lighting solution regardless of where you live.
EXPLORE HOW ACUITY BRANDS HAS HELPED IMPROVE TURTLE HABITATS
---