Acuity Brands leads with unmatched innovation in architectural downlighting. With the invention of the patented hyperbolic reflector Acuity changed the look of downlighting from bright dots in the ceiling to Silent Ceilings™ that yield prominence to the architecture and space design. This follows the very basic purpose of downlighting: hiding the luminaire while enhancing the effects of the light.
Reflector Technology Hyperbolic vs Traditional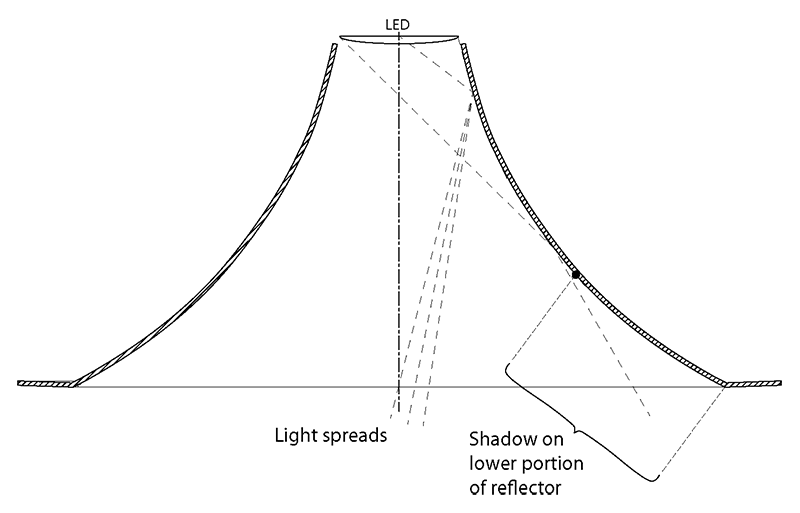 A hyperbolic luminaire has the bottom of the reflector out of the reach of the light, virtually eliminating aperture brightness and glare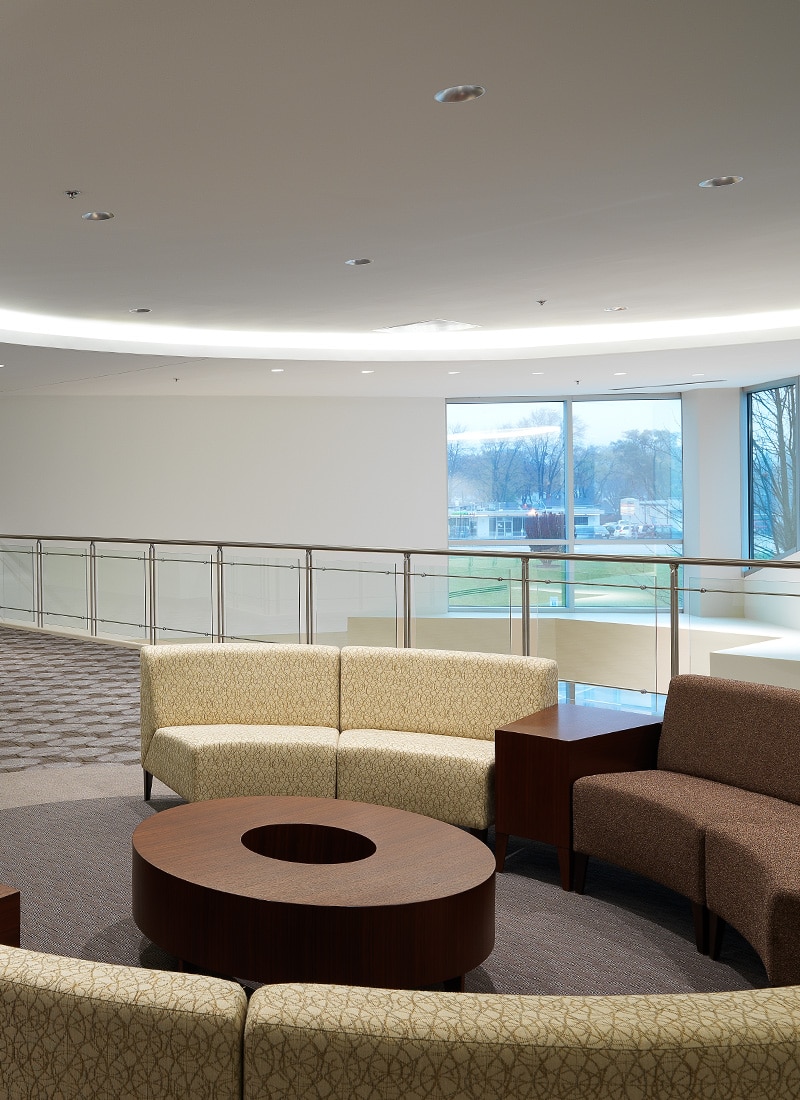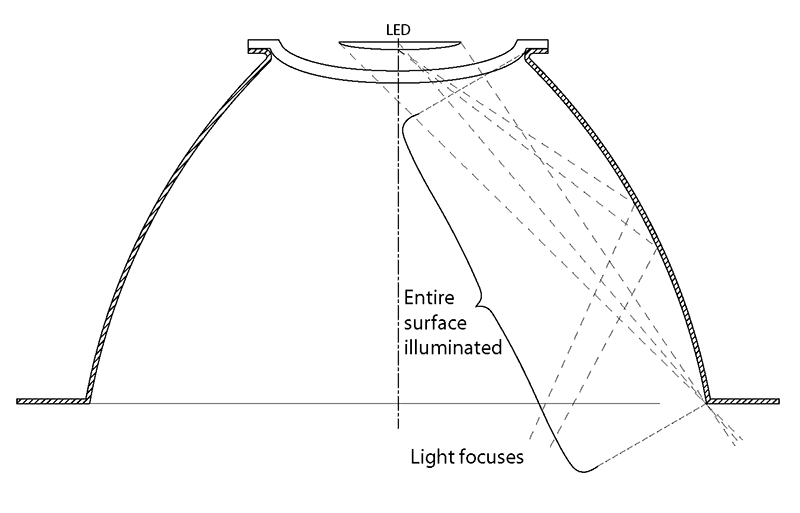 A traditional luminaire has the full face of the reflector illuminated, making the aperture look bright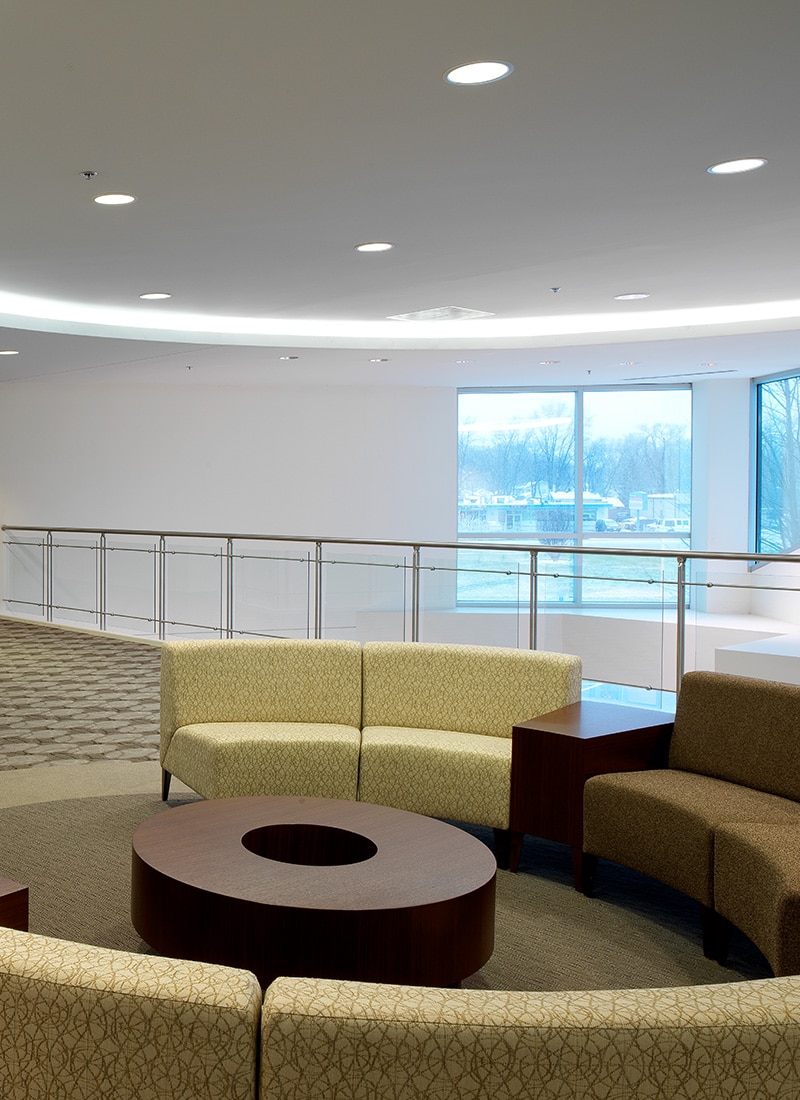 ---
Best in Class 45º Visual Cutoff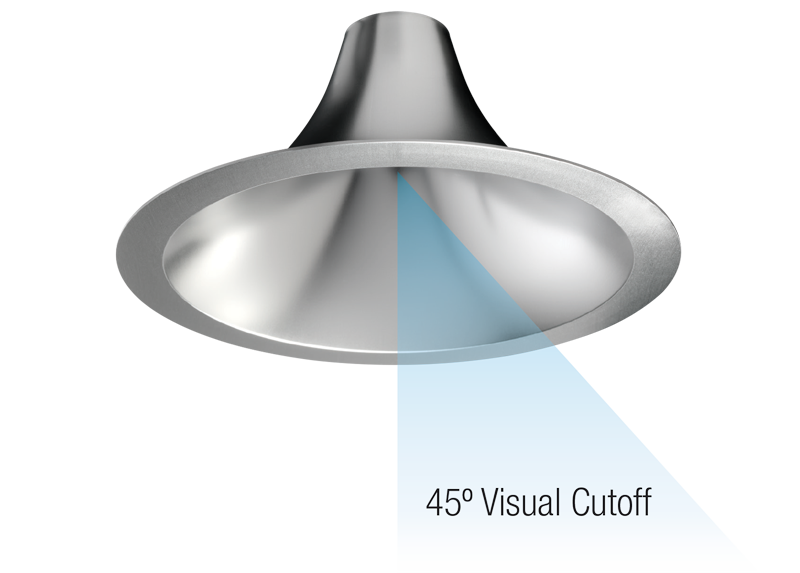 With 45º visual cutoff, the Hyperbolic reflector blends seamlessly with the ceiling and architecture, drawing attention to important focal points but not the ceiling.
Flexibility to Achieve the Look you Desire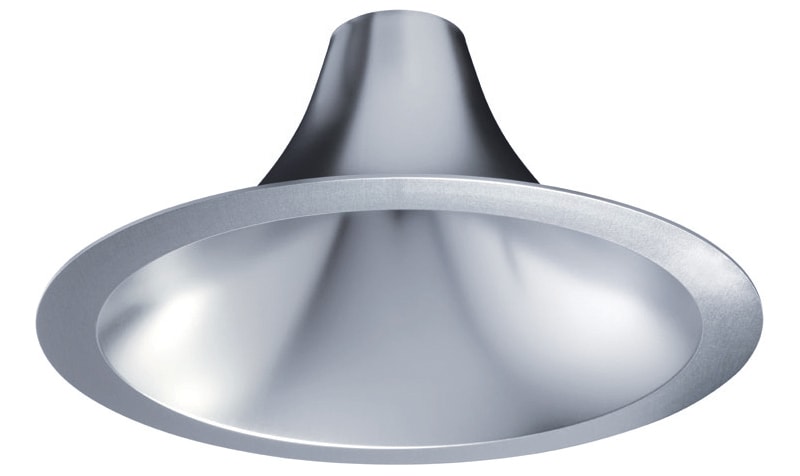 Flanged Hyperbolic Reflector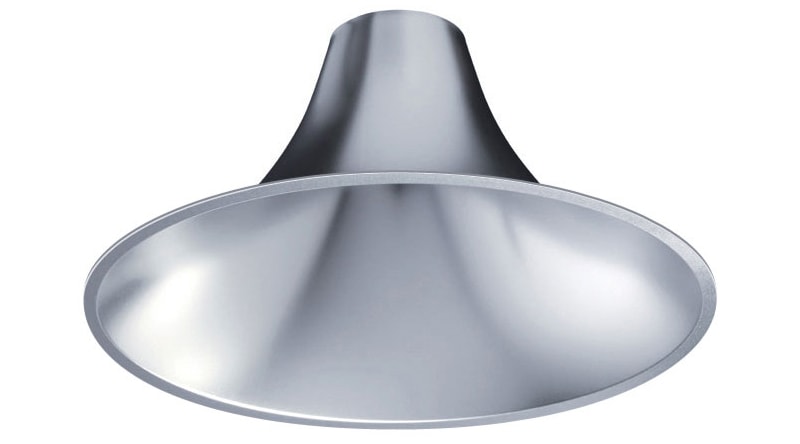 Flangeless Hyperbolic Reflector
Hyperbolic reflectors feature a Flanged or Flangeless installation, not to mention a wide variety of finishes and multiple optical distributions enabling you to achieve the desired architectural look you strive for.
---
Acuity offers a multitude of luminaires with patented hyperbolic technology
---
Shallow plenum recessed downlights
---
---
---
---