Building Automation
Software and Apps
Our building automation software and mobile apps make configuration, programming, troubleshooting, commissioning, and installation of your Building Management System easier and quicker. Furthermore, our occupant-focused mobile apps enable users to modify their comfort settings.
my PERSONIFY

my Personify allows occupants to easily customize room settings directly from a mobile when connected to a Bluetooth® low energy device.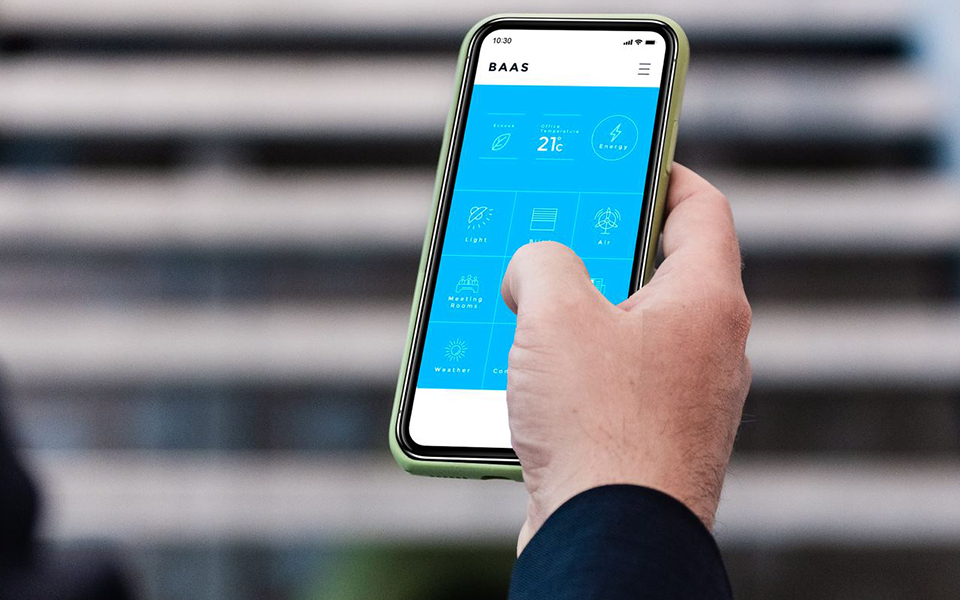 Custom Mobile Apps

Dedicated developer portal for professional mobile application developers to create custom occupant-focused mobile apps.
Atrius
Atrius bridges the gap between on-premises hardware and cloud-based software for unprecedented portfolio-wide visibility into building operations.
Programming & Productivity enhancing tools

Logic Programming
& Graphics

Preloaded Applications
Library of pre-engineered sequences and applications completed with ready-to-use graphics.

ENVYSION is now
ECLYPSE Designer
Web-based graphic design and
visualization interface used
to deliver interactive
graphical user interfaces.
Installation and Configuration

XpressNetwork Companion
Mobile app with an embedded QR code reader to facilitate project deployment and localisation of controllers.

XpressNetwork Utility
Software tool for batch operations during installation, configuration, commissioning, and maintenance.

Commissioning, Maintenance & Servicing
myDC Control
Mobile app to access the controllers' internal data to view, edit, and configure operating parameters of an HVAC system.

Download our brochure to
learn more about our
complete product offering.