A Site-Wide Wall-Mounted Lighting Solution
WDGE LED Architectural Wall Luminaire
The WDGE LED family was designed to provide optimal wall-mounted lighting solutions for all mounting heights. Using two technologies, these luminaires provide visually comfortable lighting at building entryways and area distributions at higher mounting heights. With clean lines, the WDGE blends seamlessly into any architecture, meeting the everyday lighting needs of engineers and architects alike.
Application-Specific Lighting Technologies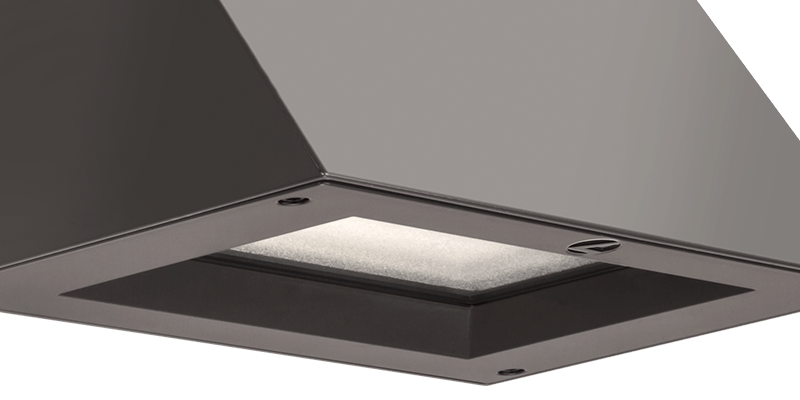 Visually comfortable optics create an inviting visual environment at the entryways of the building. Patented reflector technology combined with a recessed diffusing lens produce low surface brightness yet provide good optical control.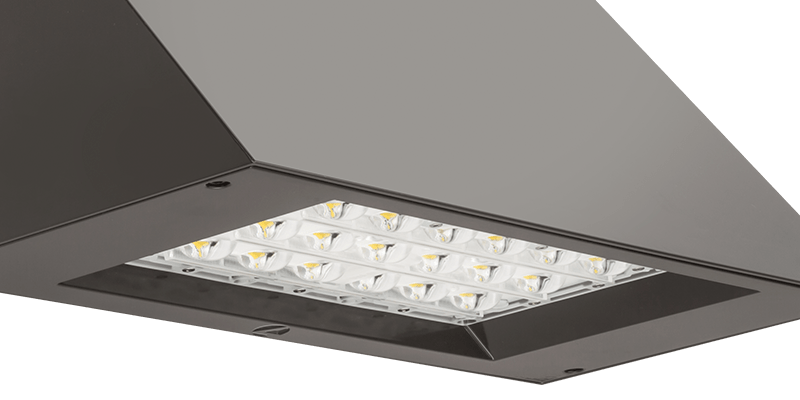 Precision optics provide the desired wide spacing and forward-throw at higher mounting heights. The combination of acrylic refractive lenses and high-power LEDs result in excellent uniformity and low power density.
The Right Luminaire for Every Mounting Height
The Right Distribution for Every Application
nLight® AIR Enabled Outdoor Luminaires
The WDGE LED family of luminaires is available with embedded nLight® AIR wireless controls as part of a site-wide controls solution.
Visit our nLight® webpage for more information.
Architectural Wall Spacer
Choose between flush-mount (standard) or the optional architectural wall spacer for a floating appearance.
---