Visually appealing efficient office luminaires
Lightedge offers unparalleled aesthetics combined with superior performance and future-proof options, ideal for commercial office and modern education applications. Inspiring new design possibilities for your space, Lightedge enhances the environments where people work and learn.
The Lightedge LED blends strong design integrity with visual appeal using the band effect developed by Ernst Mach. The shadowed cut out design using the reflected light off the ceiling allow the twin edges to appear brighter, creating our unique edge of light.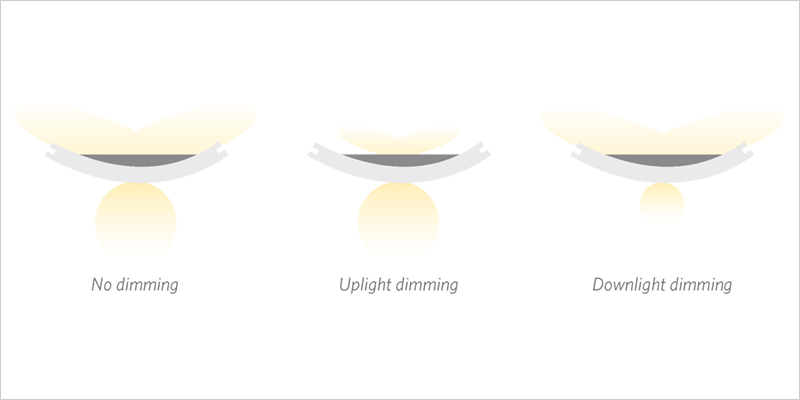 Performance
The dual dimming option allows you to dim the uplight and downlight separately. Create different moods to enhance the space, increasing the design possibilities for your application.
---