GOTHAM EVO® WITH
CARE222® TECHNOLOGY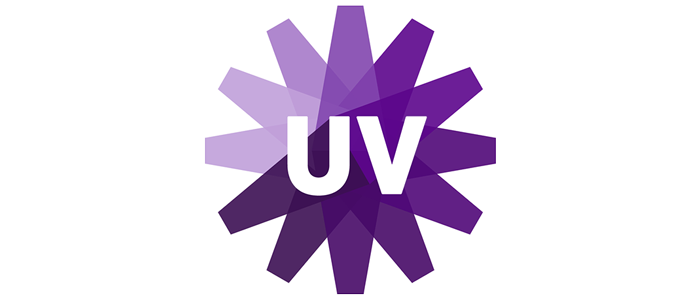 Downlights and Cylinders with
UV Light Disinfection* Technology
Lighting professionals have an unprecedented opportunity to harness the power of UV light to help make people feel safer in a space. We are introducing a new solution for inactivating viruses and bacteria** using Care222®, a 222nm filtered far-UVC disinfection* technology, in our legacy products.
Visible Light-Only Solution
Get a Closer Look at the EVO® Hybrid Solution
Schedule time with your Acuity Brands representative to design your
space with Gotham products and UV Light Disinfection* Technology
Get Started
Designed with Your Well-being in Mind
Care222® reduces active pathogen load**​
This UV disinfection* technology utilizes 222nm wavelengths to disrupt the RNA and DNA of pathogens, limiting reproduction by delivering a predetermined dose every hour within a space.
EVO® Solution​s
The UV-only and visible light-only solutions are complementary to our hybrid solution, where you can receive both Care222 disinfection* technology and visible light without compromising visually comfortable lighting.
Occupants can be present
EVO Solutions with Care222 disinfection* technology allow for occupants to be present in the space, when installed and used in accordance with factory specifications and instructions. While pathogen control treatment is occurring, 222nm wavelengths inactivate viruses and bacteria** at energy levels that do not penetrate deeper than the top layer of the cornea.
*All references to "disinfection" are referring generally to bioburden reduction and are not intended to refer to any specific definition of the term as may be used for other purposes by the U.S. Food and Drug Administration or the U.S. Environmental Protection Agency. Bioburden reduction is a function of fixture run time and the distance to the UV light source, airflow, room size, shadow areas and/or other factors, and the level of reduction will vary within a specific space. These fixtures are not intended for use in the cure, mitigation or prevention of disease and are not certified or approved for use as medical devices by the FDA. It is the obligation of the end-user to consult with appropriately qualified Professional Engineer(s), a Certified Infection Control professional and a Certified Industrial Hygienist, as applicable, to determine whether these fixtures meet the applicable requirements for system performance, code compliance, safety (including safety and hazard alerting signs), suitability and effectiveness for use in a particular application design.
**Refer to product specification sheets at acuitybrands.com/UV-Products for efficacy claims and claim substantiation regarding specific products and pathogens.
Care222 is a registered trademark of Ushio America, Inc. Gotham, EVO, and the Acuity Brands logo are registered trademarks of Acuity Brands. All other trademarks are property of their respective owners.