When it comes to period-style LED post-top lighting, Holophane® offers the industry's best solutions with a variety of acorn and globe form factors. With robust models reaching up to 20,000 lumens and 160 lumens per watt, our solutions provide the lowest total cost of ownership over a lifetime of up to 20 years. Industry-leading optical design and prismatic glass provide both durability and a visually comfortable appearance often sought after when enhancing your streetscapes.

50-400 watt

HID replacement solutions

Prismatic glass or acrylic

globes for visual comfort
Gen 3 light engine with up to

20,000 lumens

and

160 LPW

Long system life

rated for > 100,000 at 25°C, L70

20kV/10kA

extreme surge protection option

Multiple distributions

for any roadway or area lighting application

2700K, 3000K, 4000K and 5000K

CCT available

Lunar Optics®

option to protect the night skies
Utility-friendly design

simplifies installation and maintenance

Occupancy sensor options

for energy saving control

Advanced network controls

from nLight® and DTL® that optimize your energy and maintenance savings

Field-adjustable lumen output

module available

IP rated construction

- IP66 rated glass optical and IP65 rated electrical enclosure

OEM Certified Retrofit Kits

available for existing Holophane HID (excluding spheres)
Scale and Flexibility in LED Post-tops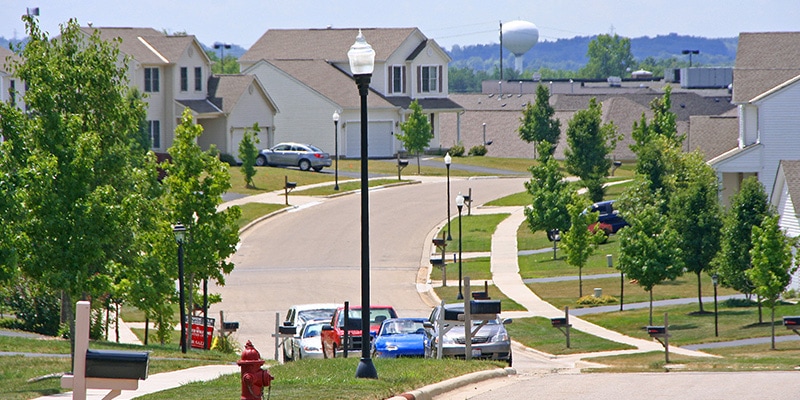 Residential Scale Applications
The design of the GranVille® LED and Prismasphere® LED is ideal for installations with mounting heights from 8 to 18 feet such as residential roadways or even walkways. The GranVille LED comes in two sizes to further fine tune the scale in your application. The GranVille Classic suits the 8-12ft range while the larger GranVille Premier is better suited for 10-15ft heights.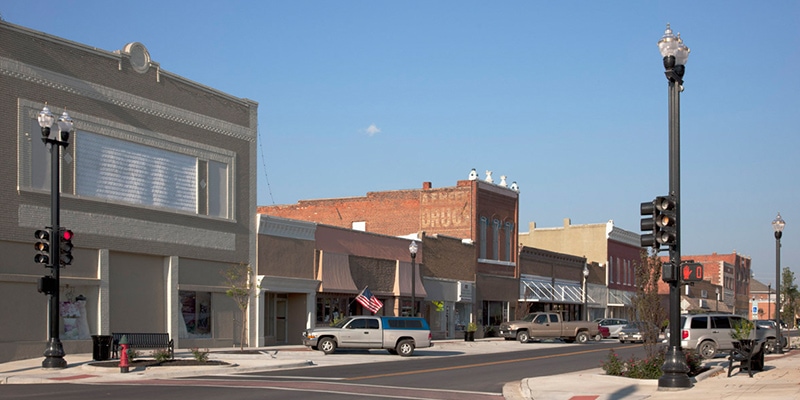 Urban Scale Applications
The scale and lumen packages of the Washington Postllite® LED and Riverfront LED are ideal for installations with mounting heights from 12 to 25 feet such as downtowns, multi-lane roads or parking areas. The acorn-shaped Washington Postlite LED is available with prismatic globes in either glass or acrylic. The large spherical Riverfront LED comes in glass only and features decorative bands and ribs.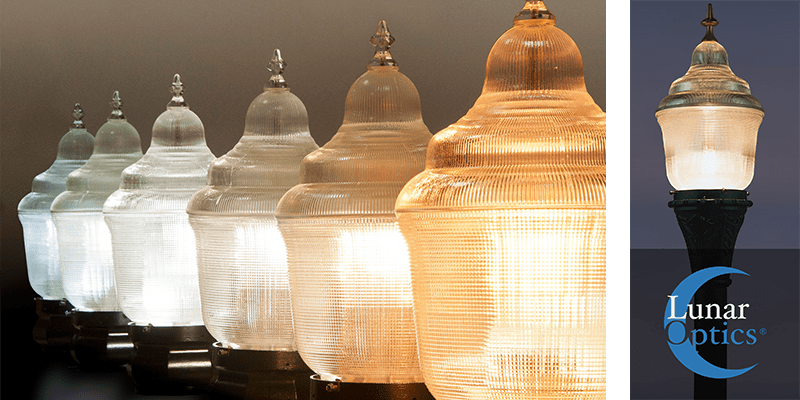 Easy on the Eyes
Holophane sparkling prismatic optics are designed to be aesthetically appealing by day and visually comfortable by night. They are available in a variety of color temperature to meet the needs of your application. Standard offering in all models is 2700K, 3000K, 4000K and 5000K CCT.
Our prismatic acorns are also available with a completely redesigned Lunar Optics ® option. This feature helps preserve our night skies by reducing uplight and sky glow.
Holophane LED post-top acorns and spheres offer a host of attractive decorative housings to configure with our LED post-top lighting products. Refer to the chart below to determine which housing style is available for each of our acorn and sphere product series.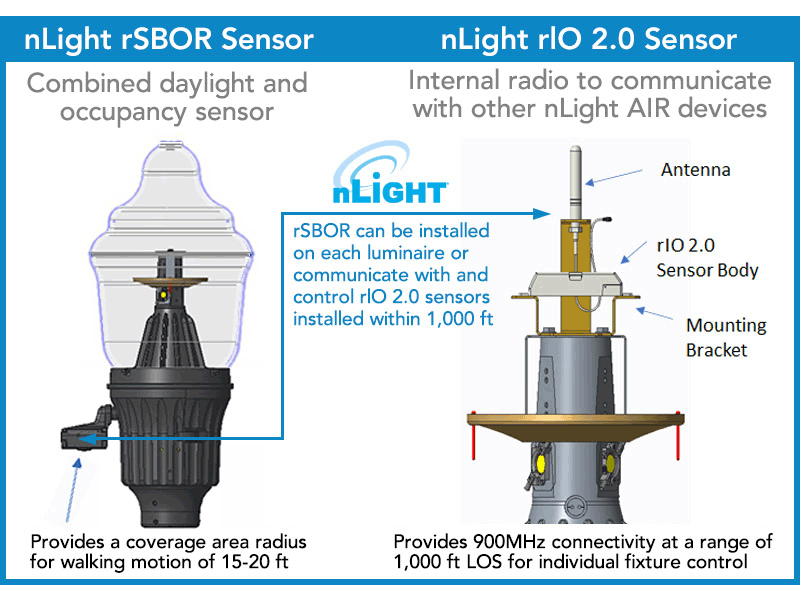 Cost-saving Controls
Holophane takes its Gen 3 design to another level with the addition of several new controls capabilities to provide additional application flexibility and energy savings.
In addition to the standard internal 7-pin photocontrol receptacle and host of DTL dusk-to-dawn photocontrols, we have added a new optional receptacle inside the glass refractor globe. This permits a clean radio signal to be used via optional wireless network controls from our DTL® or nLight AIR® brands.
The optional nLight AIR system can provide a sophisticated network of luminaires that can talk to each other while also picking up movement via rSBOR occupancy sensors.
Case Study Video:
El Paso, Texas
In addition to products from American Electric Lighting® and Acuity Controls®, the city of El Paso, Texas utilized the Washington Postlite® LED in their recent lighting renovation. Watch this informative video to learn how the city reduced operational costs while improving the quality of light for their citizens and visitors.